Our company WASHiN is open to all – also to private contractors, the public and private organizations, that their end customers. Resolutely turned towards the futureshe has developed its "Premium" around 3 strong arguments – and completely recorded in the modern era : more than a laundromat, this is a laundry connected, ecological, and citizen. Explanations.
(Finally), a laundry (really) to be connected !
WASHiN has developed a mobile application very intuitive : for your customers, 3 clicks are required to wash their clothes. In fact, after having downloaded the app, simply select a washing machine or a dryer, of choose a program from the list and pay. Your customers can control them from a Smartphone, without having to wait indefinitely for a machine is released : in fact, the app would fulfill the operation, if there is one available !
You are the head of a camping, a student residence, a holiday village, a military barracks or a home stays, your customers will not appreciate our laundry connected !
Our solution offers a large variety of payment methods developed by WASHiN, to meet your target: - 100 % cloud-based, per terminal connected by case without contact connected, by watch and bracelet connected by token customized digital or online through our website. Everything is deployed in order to reassure your customers and guide them towards solutions that they know.
Good to know : Our offer installation adapts to your needs ! Together, we can assess the number of machines is relevant to your institution. Better, we can also dress up your laundry connected to your picture... all for free !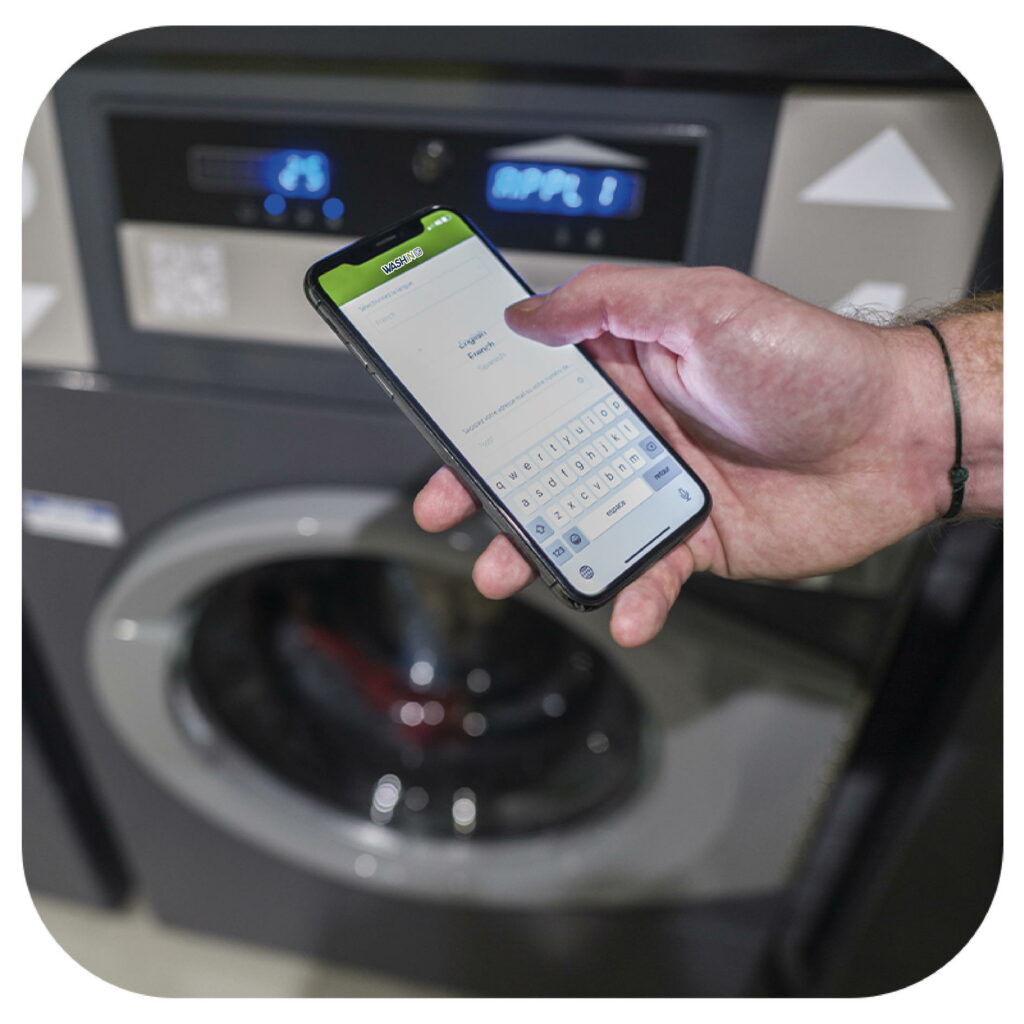 Laundry facilities manager !
The image of a dishwasher, the use of a washing machine is significantly more environmentally friendly as a hand washmore intensive water and energy. But, WASHiN goes a step further by working with professional machines and industrial of the last generation. Thanks to this hardware performance (standards-compliant ECO3), we reduce consumption by 15% water and 20 % of electricity ! In addition, our smart machine can weigh the cloth inserted in order to use the amount of water / electricity / lye required.
Beyond the machines, we care for detail to provide a real laundry environmentally friendly : our laundry is certified by EcocertⓇ ensuring the use of ingredients of natural or biological origin. Three-in-1it combines perfume, detergent, and fabric softener ! And as it is injected automatically into the machinethe dosage is always perfectly balanced, without mess and unnecessary.
Better, thanks to the innovations developed with the help of our partners, our packaging by lye are now made from cartons recyclable and recycled !
Good to know : We can offer your clients baskets in linen also recycled and recyclable to further enhance the value of our/your approach to laundry ecological down to the smallest details !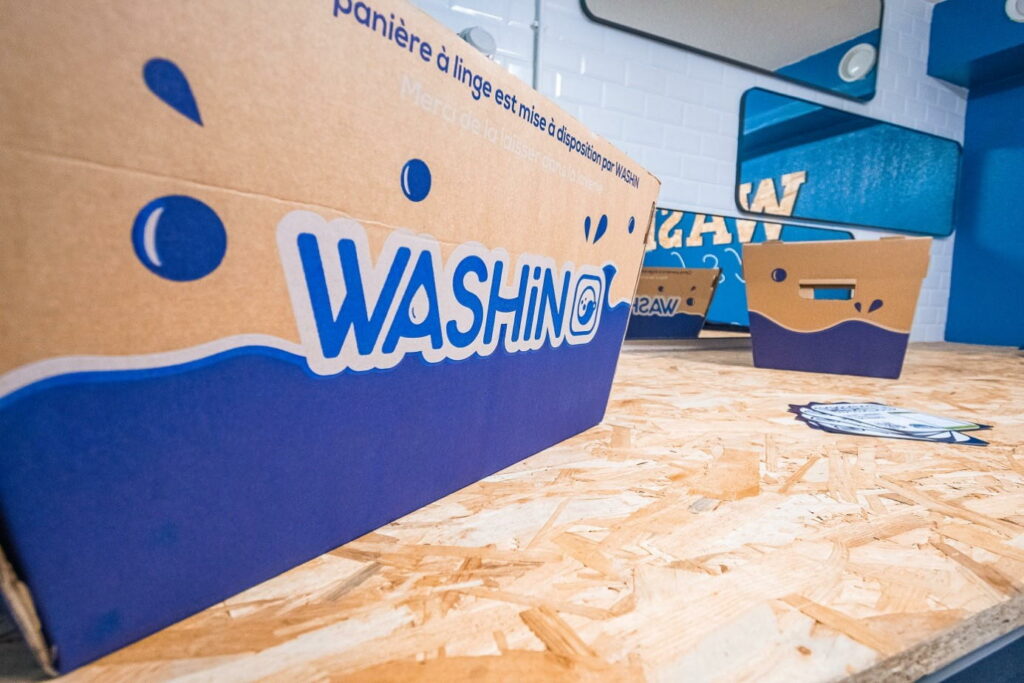 A laundry citizen, designed in a CSR approach
WASHiN is a company that is committed, responsible and supportive we are convinced that it is important that every individual, group, or organization brings to its scale solutions to address the issues of environmental and social.
At our level, our commitments revolve around these priorities : well-being of our team and our employees, the respect for the environment, the user security our machines and business ethics thanks to which we establish a relationship based on trust. For this last point, we are attentive to what our partners, suppliers and sub-contractors share our values.
With WASHiN, you are proposing to laundry facilities connected, ecological, and citizen to your customers : a service of "Premium" that will be totally amazed ! Please do not hesitate to contact us to discuss a potential partnership : after this first exchange, we will be able to help you in your future projects !